There are many varieties of tulsi which are found in India, among them are the green colored Lakshmi Tulsi and the purple-hued Krishna Tulsi.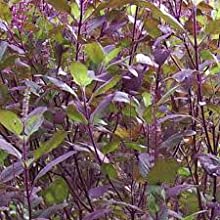 Krishna Tulsi : Tulsi is known to have antibacterial and antiseptic properties which make it the best herb treatment of viral, bacterial to fungal infections it can fight it all effectively.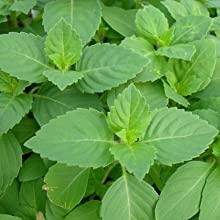 Lemon Tulsi : Tulsi has antiseptic and antibacterial properties which can help in boosting the immune system. Boosting of the immune system means fewer chances of falling ill or going down with an infection.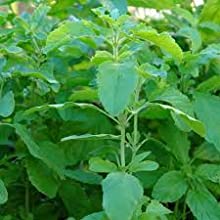 Rama Tulsi : Tulsi can rightly be termed as one of the most commonly and widely used ingredients in many Indian home remedies.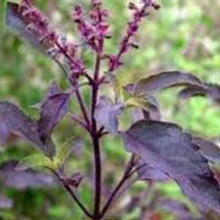 Shyam Tulsi : Tulsi can help From regular infections to some of the deadliest and most fatal bacterial and viral infections – Tulsi can help cure or to some extent, facilitate treating most diseases.
Features
It is a natural immunity booster, Tulsi Helps in Cold, Cough, stomach problems, helps in weight loss, helps in to improve digestive systems, Helps in Healthy Lifestyle
Tulsi contains anti-viral, anti-allergic, anti- disease properties
It is effective in reducing the harmful microbes from drinking water. Being rich in antioxidants & renowned for its healing powers.
The intake of tulsi is the best way of intestine cleaning. It removes the impurities of blood and increases the immunity of human body.
velicia Tulsi Drops with goodness of 5 types of Tulsi. Natural Extract and Pure. No Chemicals added.
Also acts as an antioxidant. Also effective in cases of a cough, and cold.